The week commencing 18th November 2019 was a busy one for the team at Lucy Zodion, with three smart city events taking place simultaneously. Not only did we have a speaking slot at the Smart Cities UK Roadshow in Perthshire, we debuted as an exhibitor at the Salon Des Maires show 2019 in Paris, as well as joining a number of collaborators on their stands at the Barcelona Smart City Expo World Congress.
With a European line-up matching rockstar status, Lucy Zodion's week of smart city events did not disappoint. Our theme was 'Optimised by Openness' where we aimed to reinforce the benefits of open protocols, collaboration and interoperability, for those looking to build a successful smart city. At the Smart City Expo World Congress we explored this and here's what we learned:
Smart City Expo World Congress
At the Smart City Expo World Congress, Lucy Zodion had a presence on various stands. We were sponsors of the Leeds Enterprise Partnership (LEP) stand, we had a booth at the TALQ Consortium stand and we had our Ki. Nodes installed onto the LoRaWAN Device wall. This really helped to drive our message of openness and the benefits of collaboration, when it comes to smart city innovation.
This year's Expo seemed very focused, with attendees and exhibitors alike showing a deeper understanding of smart cities and the many verticals they encompass. Of course, with over 50 years' experience in street lighting control and more than a decade in helping to deploy over 500,000 smart nodes throughout the UK and beyond, our focus was on how we can help overcome municipal challenges through intelligent street lighting.
Beyond illumination
Intelligent street lighting is the backbone of the smart city. Once streetlights are connected, they can do more than light the way, they can contribute to energy efficiency targets, gather performance data and even detect and diagnose faults for quick and effective asset management.
At the event we discussed how, with our Ki. smart city solution, cities can transform their street lighting networks beyond illumination; into an open ecosystem. This was explored further over on our booth at the TALQ stand (A114), where we hosted a talk about our recent TALQ v2 Certification and the many benefits the smart city protocol has for both its members and the smart cities that deploy TALQ Certified solutions.
Optimised by Openness
In keeping with our theme, this talk helped us reinforce why the development and implementation of non-proprietary smart city solutions (like Ki.) are the only way to drive smart city success. They help city leaders take control of the way their smart urban space is built and the solutions/ vendors they work with to help overcome their unique challenges.
In order to innovate collaboratively, open protocols and standards help to drive the way. For a city to be truly smart, it must first take an open approach to the processes that underpin its development. This ensures the systems they deploy can communicate with a wide range of smart devices, and vice versa, which is why LoRaWAN technology is often implemented and used.
LoRaWAN is the de facto open global standard for secure, carrier-grade wireless IoT LPWAN connectivity. It helps transform structures, such as streetlights, into sentient IoT assets for improved control and monitoring. We use LoRaWAN Class C to facilitate bi-directional communication throughout the smart city, which enables us to make over the air (OTA) updates with minimal interference to the assets within the ecosystem.
The devices showcased on the LoRa Alliance stand included our Ki. Nodes, which are available in a range of connection types to meet various luminaire designs. From enabling hardware, to the generation of actionable insights, openness is the driving force that makes Ki. interoperable.
Collaboration in the smart city
Openness isn't just about open protocols and standards, although they are important. It's also about the approach Local Authorities, solutions providers and technology specialists take in order to develop and implement smart city solutions.
Collaboration is vital; it stimulates and accelerates innovation, which is crucial in the development of smart city solutions. The LEP stand at the Smart City Expo provided us with a great platform to nurture the relationships we currently have, as well as build foundations for new and exciting collaborative opportunities in the near future.
Being part of the LEP community at the Smart City Expo helped us to further reinforce the benefits of collaboration within the smart city, and how this can drive a more circular economy. Cities around the world are seeking technology partners to help them become smarter and more responsive to the needs of their citizens, by sharing experiences and learnings, smart cities can be built more efficiently and economically.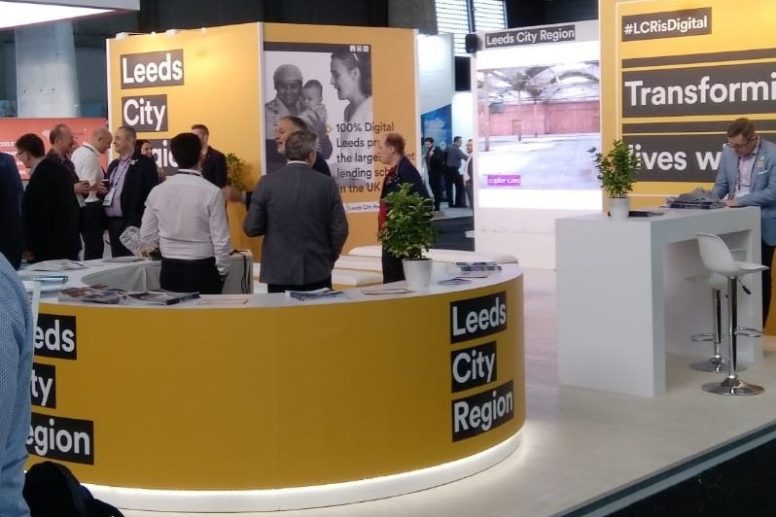 Unlocking the potential
The Smart City Expo proved to be a beneficial event, for Lucy Zodion. Not only did it help to inform our team about the many trends, innovations and challenges impacting the smart city sector, it also provided us with the opportunity to become part of the conversation among industry trailblazers.
Smart city awareness and development is increasing. And, while the industry continues to evolve, it's encouraging learning that so many of the successful smart cities we heard of at the event mirror our approach to openness; a pivotal element that unlocks the potential of tomorrow's cities.
Find out more about our Ki. smart city solution, here.