Lucy Zodion is part of the LoRa Alliance®; an open, non-profit association that has over 500 members worldwide. Since its launch in 2015 it is rapidly becoming the largest and fastest-growing alliance in the technology sector. (1)
Being a member of the Alliance means we can collaborate and share experiences with other members to promote and drive the success of the LoRaWAN® protocol – a leading open global standard for secure, carrier-grade IoT LPWAN connectivity. We are advocates of the standard and our membership means that we are supporting the growth of sustainable smart city development, both now and in the future.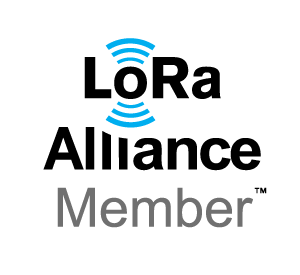 So, why LoRaWAN® and not other similar networks
The industry is teeming with IoT devices that claim to improve various aspects of municipal, domestic and commercial operations. But as the world evolves with the enhancements of technology, it's important to ensure the innovations of today will continue to hold their own in the unknown and rapidly progressing world of tomorrow.
Although there's a long list of similar networks to choose from within the smart city market, each with their own advantages and disadvantages, there are many reasons why Lucy Zodion has chosen to invest in LoRa and innovate in line with this global standard. By choosing LoRa as the specification standard to develop our IoT solutions, we are ensuring openness and interoperability is considered in all aspects of our NPD process.
We feel assured in the knowledge that, unlike other disruptive technologies that can be slow to gain global adoption, LoRa Technology is not simply a promise of future potential; it is available today all around the globe. With over 600 known use cases (and growing), and tens of millions of devices deployed on every inhabited continent, LoRa Technology is creating a Smart Planet. Industry analyst IHS Market projects that 40% of all LPWAN connections will be based on LoRa Technology by 2019. LoRa Technology is realising the potential of the Internet of Things (IoT).(2)

Optimising openness
For Lucy Zodion LoRaWAN® is a good fit because it is an open network standard, which means we don't lock municipalities or Local Authorities into a single vendor proprietary system. We give customers the freedom to integrate other hardware and software into their smart ecosystem, unlocking opportunities to expand their architecture while staying in control of their city.
And, because there are now over 80 million LoRaWAN® enabled devices throughout the world (3), with network coverage in over 100 countries globally (4), we can offer reassurance in that it's seen as the 'de facto' solution for IoT technology. This flexibility and global adoption means a wide range of IoT applications can be addressed with the guarantee of interoperability, ensuring scalability and security, regardless of the number of devices or size of the ecosystem.
The image below highlights the global LoRaWAN® Network coverage (Dec 2018).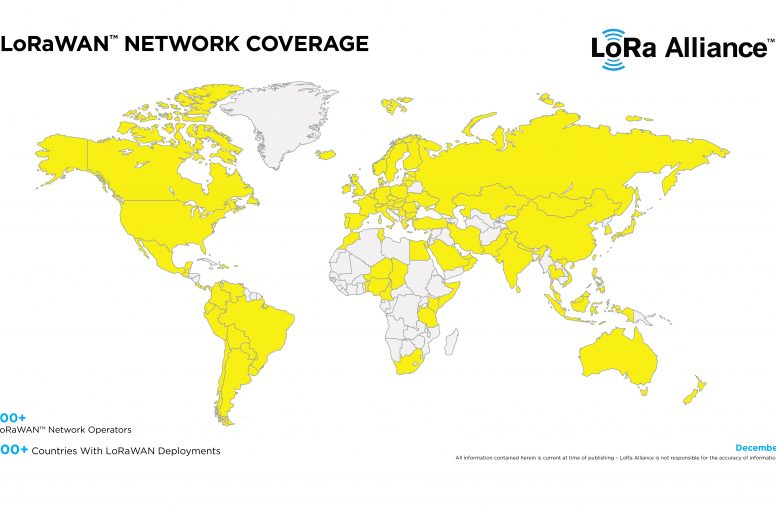 Source: http://www.globenewswire.com/news-release/2019/01/22/1703167/0/en/LoRa-Alliance-Passes-100-LoRaWAN-Network-Operator-Milestone-with-Coverage-in-100-Countries.html)
A Class (C) Act
It's not all about the communications network. In order to gather valuable data and transmit this bi-directionally, there's a need for enabling hardware technology. The LoRaWAN® specification refers to this technology as 'end devices', which encompasses nodes, sensors or chips, etc.; any LoRaWAN® enabled IoT device.
The LoRaWAN® specification defines three end device types. All LoRaWAN® devices must implement Class A, whereas Class B and Class C are extensions to the specification of Class A devices. (5)
Lucy Zodion's Ki. nodes have been developed considering Class C, which extends Class A by keeping the receive windows open unless they are transmitting. This allows for low-latency communication while constantly receiving data (when not in transmit mode); it has the ability to receive high volumes of data in small payloads, at any time.
Unlocking openness with Ki.
Ki. is a LoRaWAN® enabled smart city solution that works within an open ecosystem of enabling hardware and intelligent software. Transforming lampposts into a LoRaWAN® enabled two-way communication hub, with the Ki. node, Ki. unlocks urban data to generate actionable insights that inform improvements for optimum citizen and community engagement.
Ki. Nodes are interoperable, making your smart city ecosystem scalable, traceable and manageable from a single open IoT platform. This enables you to connect Ki. with other intelligent assets so you can manage, control and monitor a number of variables at once.
For more information about Ki.'s open architecture, explore the ecosystem here



Source:

(1) LoRa Alliance™ -'LoRa Alliance™' https://lora-alliance.org/

(2) Semtech – 'Why LoRa?' https://www.semtech.com/lora/why-lora

(3) Enterprise IoT Insights – 'Total LoRa devices reach 80 million, making it 'de facto' IoT tech, says Semtech'

https://enterpriseiotinsights.com/20190130/channels/news/de-facto-iot-tech-says-semtech/amp

(4) Global Newswire – 'LoRa Alliance Passes 100 LoRaWAN™ Network Operator Milestone with Coverage in 100 Countries' http://www.globenewswire.com/news-release/2019/01/22/1703167/0/en/LoRa-Alliance-Passes-100-LoRaWAN-Network-Operator-Milestone-with-Coverage-in-100-Countries.html

(5) The Things Network – 'Background information about LoRaWAN' https://www.thethingsnetwork.org/docs/lorawan/