Smart city and intelligent street lighting specialist sponsors Leeds City Region Enterprise Partnership (LEP) at leading smart city exhibition
SOWERBY BRIDGE, UK: Lucy Zodion Ltd, West Yorkshire based intelligent street lighting and smart city specialist, is sponsoring LEP and its 'Transforming lives through tech' stand at the upcoming Smart City Expo World Congress 2019, held in Barcelona on 19th -21st November.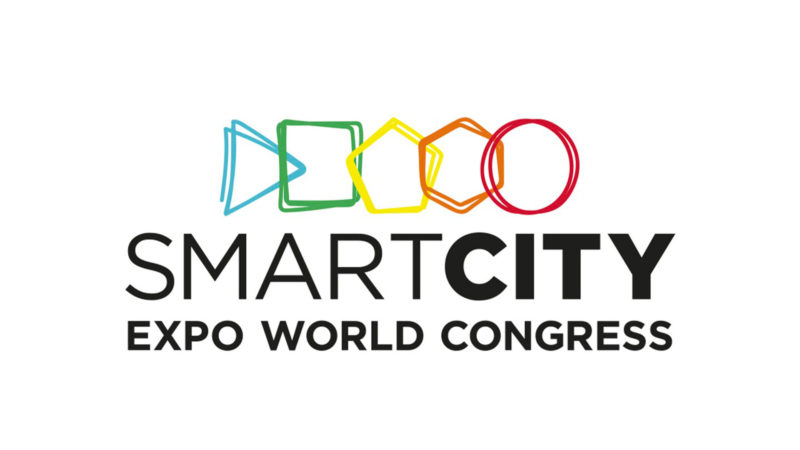 One of the largest smart city events in the world, the Smart City Expo World Congress provides a unique meeting point for those involved in the whole smart city ecosystem. Lucy Zodion will join the Leeds City Region Enterprise Partnership (LEP) and other sponsors at stand 303, to reinforce Leeds City Council's 'Digital Council of the Year' credentials and help showcase the digital talents West Yorkshire businesses can offer; especially those involved in the smart city sector.
The LEP is the only UK city region occupying a stand at the 2019 event. Its primary aim is to attract new inward investors to the region, with an attractive offer to provide international delegates with the opportunity to test new smart tech solutions in the region and collaborate with the public sector on new solutions.
The LEP has developed a digital framework that sets out how digital technologies and data can play a key role in addressing our region's biggest challenges.

"And it is those challenges that the Smart City World Expo explores at a global level. The best way to achieve our ambition is to work in partnership and that is why we want to work with like-minded organisations to join our 2019 delegation."
Explains Roger Marsh OBE, Chair of the Leeds City Region Enterprise Partnership and NP11
Collaboration in the smart city
Lucy Zodion is committed to collaboration; its involvement in the event will help to reinforce this, as well as its tech innovation. Through collaboration Lucy Zodion is able to understand unique citizen needs and, in-turn, offer truly valuable smart city solutions.
The company recently launched its Ki. smart city platform and worked with various local collaborators to develop the solution, which addresses a range of municipal pain-points. The result means that Local Authorities are able to monitor and control, evaluate and analyse their smart city assets (such as streetlights), in order to generate actionable insights that better inform urban innovation.
With a vision to unlock the potential of urban spaces with smart, interoperable and scalable systems that truly benefit the community, Lucy Zodion's ethos mirrors that of the LEP and its aim for the Smart City Expo World Congress 2019.
John Fox, Managing Director of Lucy Zodion says:
For smart city development, collaboration is a vital element. At each and every stage of the journey to becoming more responsive and better connected, collaboration can encourage innovation and agility, and helps address unique challenges.

"By supporting the LEP at the Smart City Expo we can help to reinforce the importance of collaboration and openness in the ever evolving world of smart urban spaces. From the needs of the citizen, right through to the insights that connected cities generate, collaboration ensures a holistic approach that gets results."
Optimised by openness
Lucy Zodion's collaborative approach doesn't stop at solution development; it runs deep throughout the entire smart city ecosystem. With a growing impetus for citizen-centric urban spaces, collaboration has never been more important – providers must work together to offer solutions that solve unique needs. This is driving the shift towards multi-vendor smart city solutions.
As a result, there's a growing requirement for openness. Lucy Zodion's Ki. solution is #OptimisedByOpenness and has been developed in line with TALQ 2 Gateway and LoRaWAN Class C specification standards. This open approach means it can work alongside other sensor, network and platform providers to develop sustainable, futureproof and open smart city ecosystems that unlock vendor tie-in and give Local Authorities the freedom to integrate new applications based on the evolving needs of the community.
The Smart City Expo World Congress is the ideal platform to explore these core themes further and drive home the 'Transform lives through tech' message.
About the event
The Smart City Expo World Congress 2019 aims to be the meeting point to encourage all the stakeholders, ranging from technology industries through to policy-makers and entrepreneurs, to engage in dynamic action to enable a sustainable and inclusive future to take hold.
To this end, the event will focus on five main tracks touching on the most pressing issues facing cities: Digital Transformation, Urban Environment, Mobility, Governance & Finance, and Inclusive & Sharing Cities. This approach is expected to outnumber 2018 figures and strengthen the smart community all over the world.
Visiting the team
Lucy Zodion will sponsor the LEP and other sponsors at stand number 303. The team will provide further insight into the Ki. smart city platform and the company's core focus on collaboration and openness.  For more information about Ki. please visit www.ki.community, to arrange a meeting with members of the Lucy Zodion team at the event please email connect@lucyzodion.com